Planning for Crisis – How Cowley College adapted to COVID-19
Posted On
Tableau Study Hall invites data-impacted influencers in higher education and K12 to share best practices, editorials and stories . This week's guest is Debbie Phelps, Executive Director of Institutional Effectiveness at Cowley College.
While we tend to think the primary learner in higher ed is the student, in truth all participants – family members, staff, faculty and administrators – are constantly growing in their understanding of the college experience and its impact on student success. Unfortunately, no one could have predicted the level of learning and adaptation that would occur during academic year 2019-2020.
The fall of 2019 marked the beginning of my fourteenth year in higher education and the seventh year to work primarily in data and research and typically, the lessons we learn during an academic year are applied in and outside the classroom in the next semester. This year, my second at Cowley College, has been radically different because of current events requiring change at a pace that may leave many of us wishing we had been more ready.
Future thinking has always been a strong point in Cowley College's culture; continuous quality improvement activities have been the backbone of data usage to guide decision-making. So when the invitation came to write a blog post, I wasn't surprised at what I learned from my colleagues during our phone call with Tableau.
At Cowley College, changes that occurred over ten years ago would enable administration, staff and faculty to quickly swing into action in 2019. Each change began with reflection on data (student end of course and satisfaction surveys, and success rates in online coursework) and research in best practices.
The first, institutional membership in 2009 with Quality Matters (QM), (https://www.qualitymatters.org/), a nationally-recognized program with more than 1,300 colleges and universities worldwide, combined with shared governance practices, led faculty and staff to collaborate on the development of a standardized online course shell design and comprehensive training for faculty, both full- and part-time. As of the spring of 2019, nearly 300 full- and part-time faculty, regardless of their assigned delivery modality, have taken at least one Quality Matters professional development workshop, plus additional LMS training over course shell consistency and syllabus quality using templates which meet more than 20 Specific Review Standards from the QM Rubric.
The second change, the creation of an emergency crisis plan in 2014, was a result of reflection on past state and national crises such as the H1N1 outbreak, Hurricane Katrina, the Andover (KS) tornado outbreak, and the Greensburg (KS) tornado. The crisis management plan formalized three, simple objectives: safety of students and staff, security of buildings, and return to normal function as soon as possible. By the spring of the 2016 academic year, enrollment in online classes had increased to 42% of the total credit hours and leaders recognized that leveraging the existing quality in the College's virtual learning space could become a major asset in the effort to meet a future crisis.
The campus began work in 2017 on a new strategic plan that would continue to prioritize quality in the virtual classroom through increased accessibility for both students and faculty. The investment in student accessibility tools at Cowley College is truly impressive because all students have access without the need to disclose disability status. Blackboard Ally, a robust set of accessibility tools, includes alternative document formats include tagged pdf documents; an ePub option that enables documents to read as an e-book; electronic braille; an MP3 version for listening; and the BeeLine Reader with its enhancements for easier and faster on-screen reading. As of the end of 2018-2019, over 80% of all documents found in Blackboard course shells are formatted to read themselves out loud to students. The most recent accessibility tool available to faculty is directly related to the COVID-19 crisis: Damian Gordon's The Hitch-Hiker's Guide to Alternative Assessment. This resource supports innovative thinking in assessment as faculty teach in both synchronous and asynchronous distance learning classroom spaces.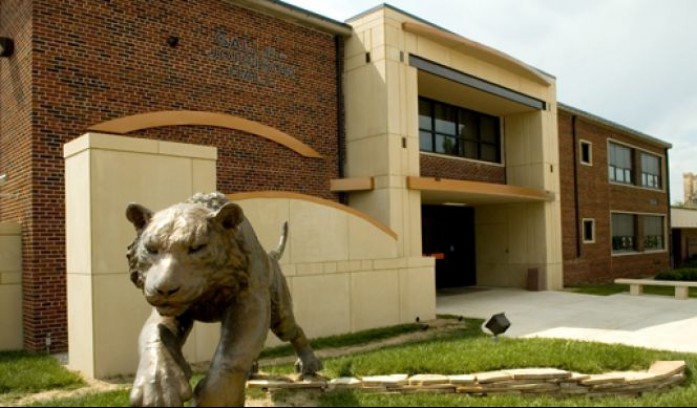 Academic spaces aren't the only areas affected by the recent crisis and at Cowley, the Enrollment Management team found their usual 8-to-5 work days turned upside down. Although the College has not locked its doors to the public, campus visits have declined significantly, with those visitors completing health screenings before entering buildings, while the number of virtual appointments and electronic touches has skyrocketed. Higher ed professionals everywhere know there are two "school days" with the student version often extending way into the hours we normally see as our personal time. Admissions staff and recruiters have donned their super hero capes to meet this new school day – answering phone calls and texts until late in the evening, using Zoom to personalize virtual advising appointments and SignalVine to text reminders intended to help students stay on track for a successful completion of the semester.
Effective communication has never been more important and Cowley's Marketing team is meeting current needs through the CowleyGo app and the new COVID-19 resources webpage (www.cowley.edu/resources). The CowleyGo app, launched in the summer of 2017, is the result of a collaborative effort with ModoLabs and was recently featured in the Best Practice Stories feature on the ModoLabs website. This recognition stemmed from the app's use to push out a polling survey to determine what type of commencement Cowley's spring 2020 graduates hoped to have (https://www.modolabs.com/covid19/student-polling/). Content creation for the new COVID-19 resource webpage began at the beginning of March; updates to this page are pushed out through student email, CowleyGo push/banner notifications, Blackboard Messaging and multiple social media platforms. The new virtual reality at Cowley includes campus tours, online dorm tours, online viewbook and a new weekly Connect with Cowley video series.
Because the focus of my office is institutional effectiveness, I have to wonder if the lessons learned will become the foundation of significant change that benefits students or will the current crisis just become a distant memory of an event we hope never happens again. I know I'm not the only one on our campus who is eager to see what our data will tell us. Will what we have done help them to turn this crisis into something they will be able to look back on and say they grew as students and individuals? For me, the most important question will be this one: was the 2019 spring student body at Cowley College as successful as past student bodies? So far, I'm pleased to see that despite the uncertainty and stress students are experiencing, they are hanging in there – proof of that is the current semester's course withdrawal rate – with one week left in the regular, 16 week semester, it's 6.46%, a change of +0.21 when compared to the 6.25% rate for the 2018-2019 spring term (total credit hours designated W/total spring credit hours). And this time around, we will be able to share data analysis more effectively across campus using Tableau.
Crises tend to bring out the best and worst in us – when our world stabilizes again, I have confidence that Cowley College will emerge stronger because we stayed true to core values that include an emphasis on human relationships; a culture that empowers students and employees so they can be innovative and visionary, and classrooms that focus on student-centered instruction.